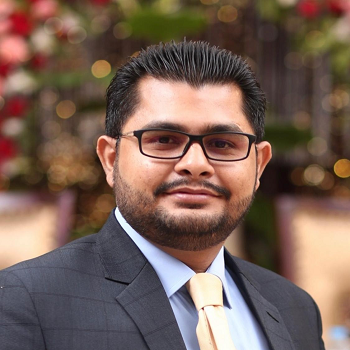 Altaf Muhammadi
Senior Vice President Corporate Accounts
Altaf Muhammadi started his insurance career with Adamjee Insurance in 2004 and later worked for EFU General Insurance Ltd and then joined Fidelity Insurance Brokers in 2012. He is known as specialist of serving large motor fleet insurance, He has expertise on the following aspects of the services.



"Review existing policies in place, and create proposals to illustrate better product available for client."

"Anticipate the insurance needs of clients, such as policy renewals and appropriate changes in coverage."

"Creating and maintaining relationship with clients including planning and attending meetings and knowing the nature of the business."

"Providing advice to clients on risk management and assist them to develop new ways to minimize risks."

"Boosted existing revenue stream by cross-selling to existing clients on renewals."

"Collaborated with colleagues to exchange information such as selling strategies and marketing information."

"Attend sales and trade meetings, and read related publications in order to obtain information about market conditions, business trends, and industry developments."