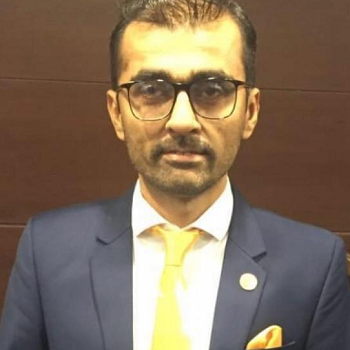 Tariq Muhammadi
Senior Vice President Corporate Accounts
Tariq Muhammadi started his insurance career with Adamjee Insurance in 1999 and also worked for Jubilee General Insurance Company and joined Fidelity Insurance Brokers 2012

He has the strong grip on the following expect of the business.

"On behalf of the customer represent the type of insurance coverage necessary and find the appropriate coverage for them"

"Use telephonic communication techniques and create instant connection with client over the phone."

"Process insurance paperwork and submit all required documentation to secure insurance coverage."

"Created record keeping of clients to keep a follow up method of client, along with descriptive notes on each client"

"Promoted company promotional sales directly to the public."

"Monitor insurance claims to ensure they are settled equitably for both the client and the insure."